One of the positive outcomes of being in a lockdown is an opportunity to connect with our loved ones and friends and we at Taal inc. don't want to miss our chance of befriending all you lovely people out there so we decided to introduce our amazing team of facilitators to you via this blog so you can know us better and learn more about our team and their specializations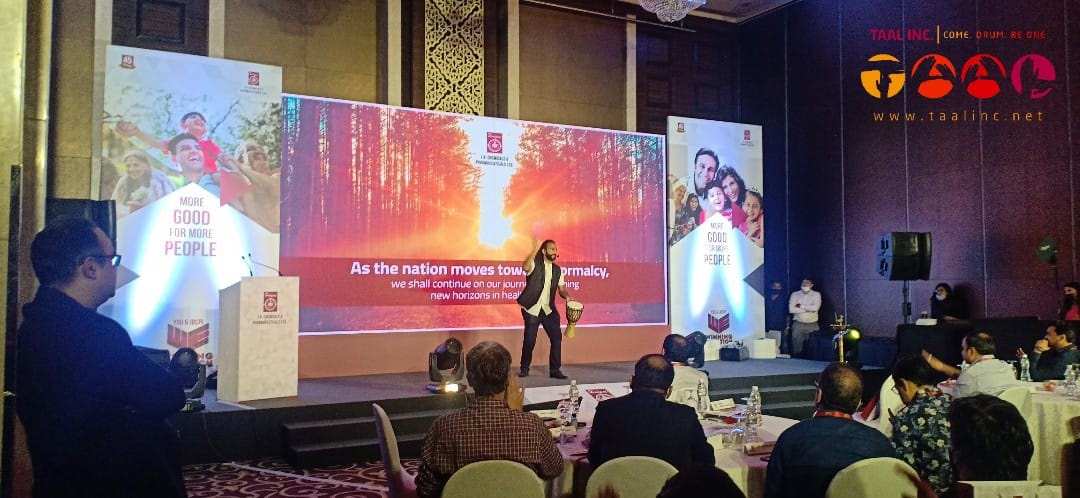 To start with, We have Varun Venkit as the captain of the ship. The founder and director of Taal Inc.,the pioneer in introducing Group Engagement Activities via drum circles and a drummer and djembefola extraordinaire. Varun is the only senior certified djembe instructor from TTMDA in the country and has been facilitating drum circles for Team Building Activities, Corporate Training and Employee Engagement Activities for almost 15 years now and when he is not facilitating drum circles, he can be found performing with numerous bands he's associated with, going for long rides and teaching Djembe.
The next facilitator we'd like you to meet is Akshata Parekh. Akshata is a Drum Circle facilitator, an Expressive Arts Therapy practitioner and a mental health counselor. The hardest working person in the room always, Akshata is a highly enthusiastic & energetic member of the team. With every session, she brings with her – smiles, energy and unconditionality
Next up is Aman Joshi. Aman brings in an alternative perspective in the team as he's been a part of Swaraj University, an alternative learning space in Udaipur. A cinema buff, an avid traveller and a die hard foodie, Aman makes sure to manifest all of these elements in the sessions that he facilitates.
Meet Anshu Kering, the one who dons multiple hats with Taal Inc. as an. Art Talks Facilitator / Drum Circle Facilitator / Kids In Rhythm Facilitator / West African Dance Teacher. A vegan by choice, when she's not cooking up a storm with her sessions with us, she is cooking some amazing vegan delicacies with her lovely initiative, 'Willingly Vegan'.
Let us now introduce you to Neha Oswal. An Art Talks Facilitator / Drum Circle Facilitator / Kids In Rhythm Facilitator / West African Dance Teacher with Taal Inc. Once you meet Neha, you'll never forget her warm and genuine smile. Having completed courses in NLP, Visual art and Dance & Movement therapy she is an asset to our Team. Her aim is to use rhythm to facilitate positive change with women's groups.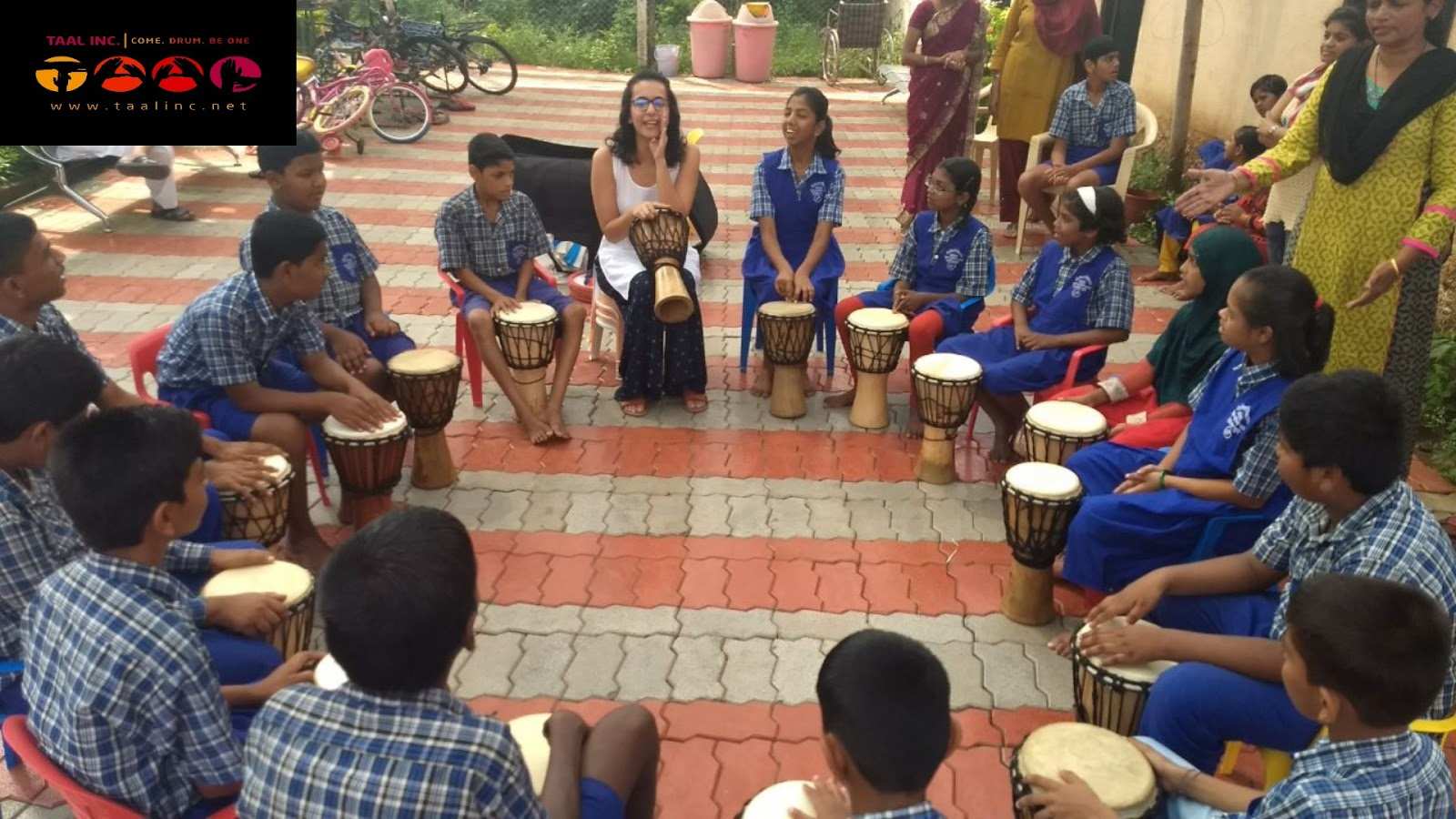 Next up we have Buneshte Hakamaneshy. Buneshte is also an Expressive Arts Therapist based in Boston, USA. She is a Drum Circle Facilitator,Kids In Rhythm Facilitator,Djembe Teacher with Taal Inc. with her warm personality and a strong sense of rhythm, she creates unforgettable experiences in every session she facilitates. She aims to use the power of rhythm and the arts for special needs and marginalized groups to bring about social change.
Her creativity and charm makes participants comfortable in the sessions and open up with ease and joy.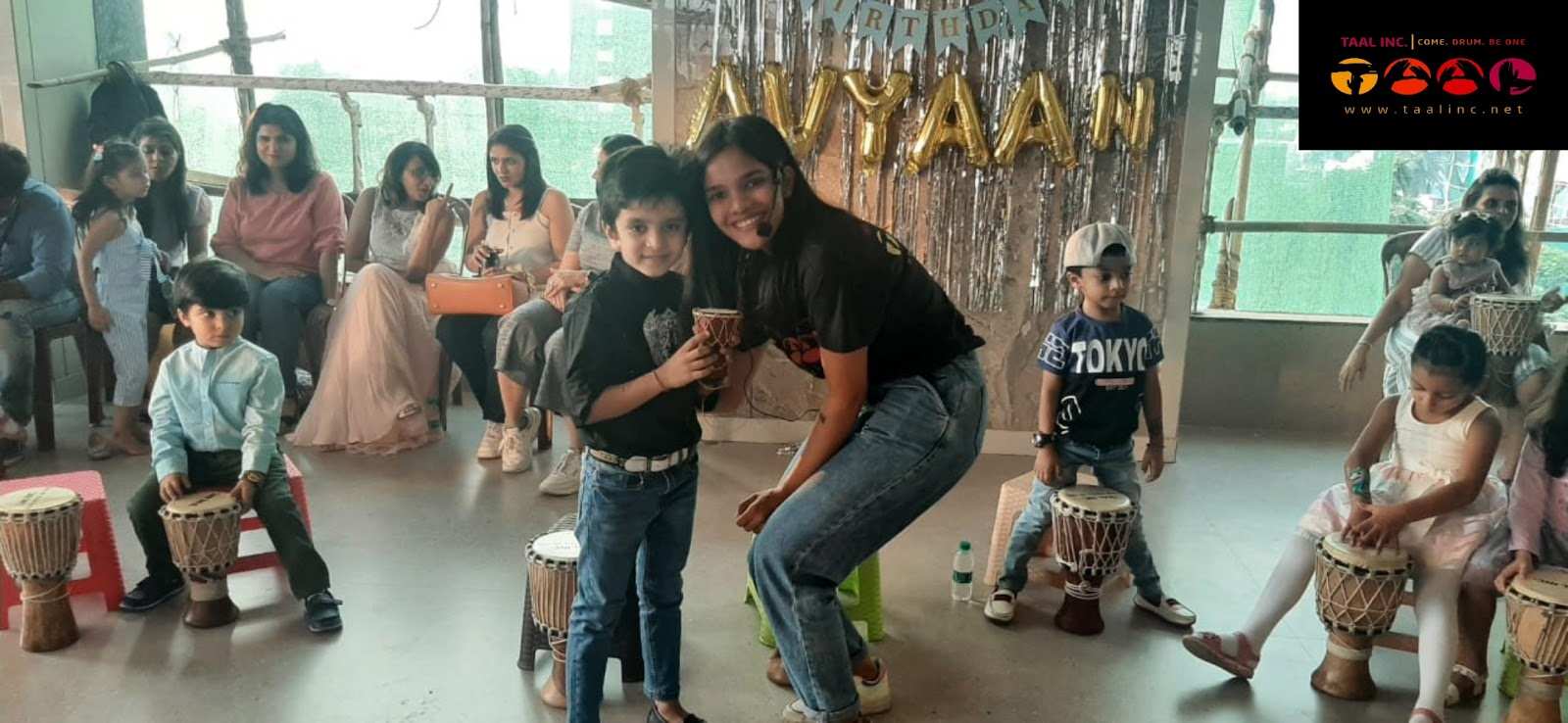 And last but not the least, Meet Pooja Nahar. Our kids in rhythm specialist. Pooja's innocence and friendliness make all the kids in her sessions love her even more. She currently works as a Kids In Rhythm Facilitator and proves that you don't need to have a background in music to be able to facilitate rhythmic experiences for groups.
So this is us. Know that each one of us here are praying for your well being and looking forward to meeting you all real soon and drum up a storm. Until then, Stay home and stay safe.
Aman Joshi
Taal Inc.Drum Circle Facilitator

Aman Joshi is a drum circle facilitator with Taal Inc., a travel experience curator/facilitator, an avid traveler, cinema enthusiast, and a foodie. Read more about him Click Here