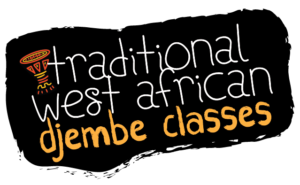 Traditional Djembe Classes for
older kids

– Adults!
Philosophy
Taal Inc believes in teaching with a spirit of universality and excellence. Along with a focus on the technique of how to play the djembe and various rhythms, students will learn authentic background information of when and why these rhythms were originally played.
Learn Authentic West African Djembe Technique
Come learn the djembe at India's only school for West African drumming and embody the spirit of the very instrument that symbolizes joy and peace and truly experience 'Anke Dje Anke Be', which literally means 'we gather together to drum for peace'. Our teachers at the Taal Inc. School of Rhythm have been trained by Varun Venkit who has been blessed and certified by the Grand Master Djembefola Mamady Keita (the President of TamTam Mandingue International – a global school of the djembe) as India's first senior certified professor of the djembe.
Here's how YOU can learn the djembe with us at Taal Inc
Join our ongoing beginner classes in Baner every Sunday morning from
10AM to 11AM
Join our monthly intensive workshops at various cities in India. Follow us on our Facebook or Instagram pages to keep yourself up to date.
Take one on one master classes with Varun Venkit
Taal Inc. Rhythm Program in Schools / Colleges
We are equipped to design and run year-long or ongoing djembe & rhythm curricula at your institution. Please contact us to know more.
Skype Sessions (for non beginners only)
Applicable for non-beginners only, we also facilitate online classes to ensure continued learning.
The Aim of Our Beginner Djembe Classes Are
Learn Djembe, Then?
To give the students something to aspire to, we have created the Taal Inc. Students Ensemble which is a band that is run totally by students who perform regularly in and around the city.
For students who wish to take rhythm appraisement (or exams) on an internationally accepted syllabus for the djembe created for optimum learning in today's day and age, Varun Venkit is India's only authorized senior certifier to conduct TTM level assessments.
Read more about TTMDA assessments, click here
To know more about the djembe and its history, click here
Date: 20th Oct 2019
Timings: 2:00PM to 4:00PM Beginner Workshop, 4:00PM to 6:00PM Intermediate Workshop
Venue: The Soundtrack Cafe
Neco SkyPark Commercial, New DP Rd, Vishal Nagar,
Pimple Nilakh, Pimpri-Chinchwad, Maharashtra 411 027
To know more information about an upcoming workshop, please visit our Facebook page
We also have a course to learn HOW to facilitate and lead drum circles. Read more about it here
Frequent searches leading to this page: Djembe Lessons, Djembe Drum Lessons, African Drumming Workshops