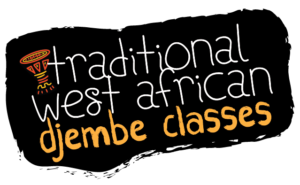 Traditional Djembe Classes for
older kids

– Adults!
Djembe Drum Lessons By Taal Inc.
Philosophy
Taal Inc believes in teaching with a spirit of universality and excellence. Along with a focus on the technique of how to play the djembe and various rhythms, students will learn authentic background information of when and why these rhythms were originally played.
Learn Authentic West African Djembe Technique
Come learn the djembe at India's only school for West African drumming and embody the spirit of the very instrument that symbolizes joy and peace and truly experience 'Anke Dje Anke Be', which literally means 'we gather together to drum for peace'. Our teachers at the Taal Inc. School of Rhythm have been trained by Varun Venkit who has been blessed and certified by the Grand Master Djembefola Mamady Keita (the President of TamTam Mandingue International – a global school of the djembe) as India's first senior certified professor of the djembe.
Traditional West African Djembe Technique
The West African Drum, Djembe has three basic alphabets. We use these three techniques to form rhythmic phrases, solos and make beautiful music. Since this is such a fun instrument to play, many people have developed or stumbled upon their own 'unique' way to play this drum but it would be a gross disservice to this amazingly rich percussion tradition if we didn't learn the authentic way of how to play a djembe. A common rule for all three sounds is that all the sounds are played with the hands bouncing off of the drum.
This infographic will give you a basic idea of what the hands look like while playing these sounds but will not substitute the necessity of finding a qualified and experienced teacher to guide you. Get in touch with us to start your journey of African Drum Lessons.
Here's how YOU can learn the djembe with us at Taal Inc
Join our ongoing beginner classes in Baner every Sunday morning from
10AM to 11AM
Join our monthly intensive workshops at various cities in India. Follow us on our Facebook or Instagram pages to keep yourself up to date.
Take one on one master classes with Varun Venkit
Taal Inc. Rhythm Program in Schools / Colleges
We are equipped to design and run year-long or ongoing djembe & rhythm curricula at your institution. Please contact us to know more.
Skype Sessions (for non beginners only)
Applicable for non-beginners only, we also facilitate online classes to ensure continued learning.
The Aim of Our Djembe Lessons For Beginner Are
Learn Djembe, Then?
To give the students something to aspire to, we have created the Taal Inc. Students Ensemble which is a band that is run totally by students who perform regularly in and around the city.
For students who wish to take rhythm appraisement (or exams) on an internationally accepted syllabus for the djembe created for optimum learning in today's day and age, Varun Venkit is India's only authorized senior certifier to conduct TTM level assessments.
Read more about TTMDA assessments, click here
To know more about the djembe and its history, click here
Frequently Asked Questions
1. What kind of wood is used to make a djembe traditionally?
Usually, hard wood is used to make djembe shells. These shells are hand carved out of a single, hollowed-out piece of wood. Some examples of West African hardwood are: (Indian equivalent - teak / mahogany)
Lenke
Balaphon
Iroko
Dougoura
2. Is it important to have a traditional djembe when I start my journey on the djembe?
Before starting to learn the djembe it is important to know why and to what end you are learning the djembe. This will guide you as to whether you need to invest and take the efforts of owning a pro djembe. If you are learning only as a hobby and to keep yourself engaged during the weekend, you may find it easier to invest in a beginner level djembe.
3. What do I do after learning all these rhythms? I just want to have fun with my djembe…
If you thought just playing the djembe with your own freestyle technique was fun, the fun that you will have with the djembe after learning the traditional style and in the authentic way will surely add a notch (or two) to the experience.
4. Will I get to learn the Djembe from the very basics?
Absolutely! In Taal Inc. Djembe classes for beginners, you'll be learning the instrument from scratch, right from the correct way to hold the djembe, the right technique to play and the foundation sounds leading to the traditional west african rhythm.
5. Will I get any certificates after finishing the classes?
Yes! Once you're finished with the learning module, you have the option to take an exam with Varun Venkit, India's only TTMDA senior certified djembe instructor. If you clear the exam, you'll receive a certificate of completion from TTMDA. And that's not it, there are many levels to go after the first one if you're interested to learn this amazing instrument further.
Frequent searches leading to this page: Djembe Lessons, Djembe Drum Lessons, African Drumming Workshops