Day 3 & 4: Djembe – Monterrey, food, drum and dance: Ah, the life!
I'd like to start this entry with a bit about the city Monterrey. It is a big city in Mexico, the biggest being- Mexico City. Coming in, a close second is Monterrey or Guadalajara.
Monterrey reminds me of a very American city in Mexico. Although my opinion is also biased since all I have seen in Mexico is Cancun, Tulum and now Monterrey. The city has 6 million people, lovely happy people, has superb weather (although we were greeted with a lot of rain. The sun has only now come up and we are hoping it will stay this way) and amazing tacos!
Close to where the hotel is (where all of us are staying) there is a huge square, which is full of life in the day and in the evenings. There's busking going on, lots of food options and community dances.
This brings me to my second interest – the food. A part of our experience in these djembe workshops is driven by the food and ambience so we take our gastronomy very seriously. Yuyi, our TTM administrative director made sure that we have nothing but the best in this regard and delivered the best. I have eaten some of the most delicious tacos, quesadillas and guacamole yet. The following preparations deserve special mention. Gustavo and I make it a point to have breakfast together (at a lovely diner close to his lovely store for kids clothes and costumes called Ca Pe Ru Chi Ta www.caparuchita.com – or the Little Red Riding Hood). It is here that I get to try our amazing new food.

I have had:
– Mighitas (scrambled eggs mixed with crispy nachos and salsa sauce) and
– Machacado (scrambled eggs mixed with a special dried meat and spicy salsa sauce and bean paste) <mouth waters as I write this description>
We have our Djembe Drum Lessons at the Escula Superior De Musica Y Danza De Monterrey – http://esmdm.edu.mx. This is a beautiful and huge campus for those who want to study dance and music. The facility is magnanimous and really shows the amount Monterrey emphasizes art education. As we enter the school there's a lot to see and hear… the sounds and sights are literally like a piece out of the new Birdman movie. Here are some photos: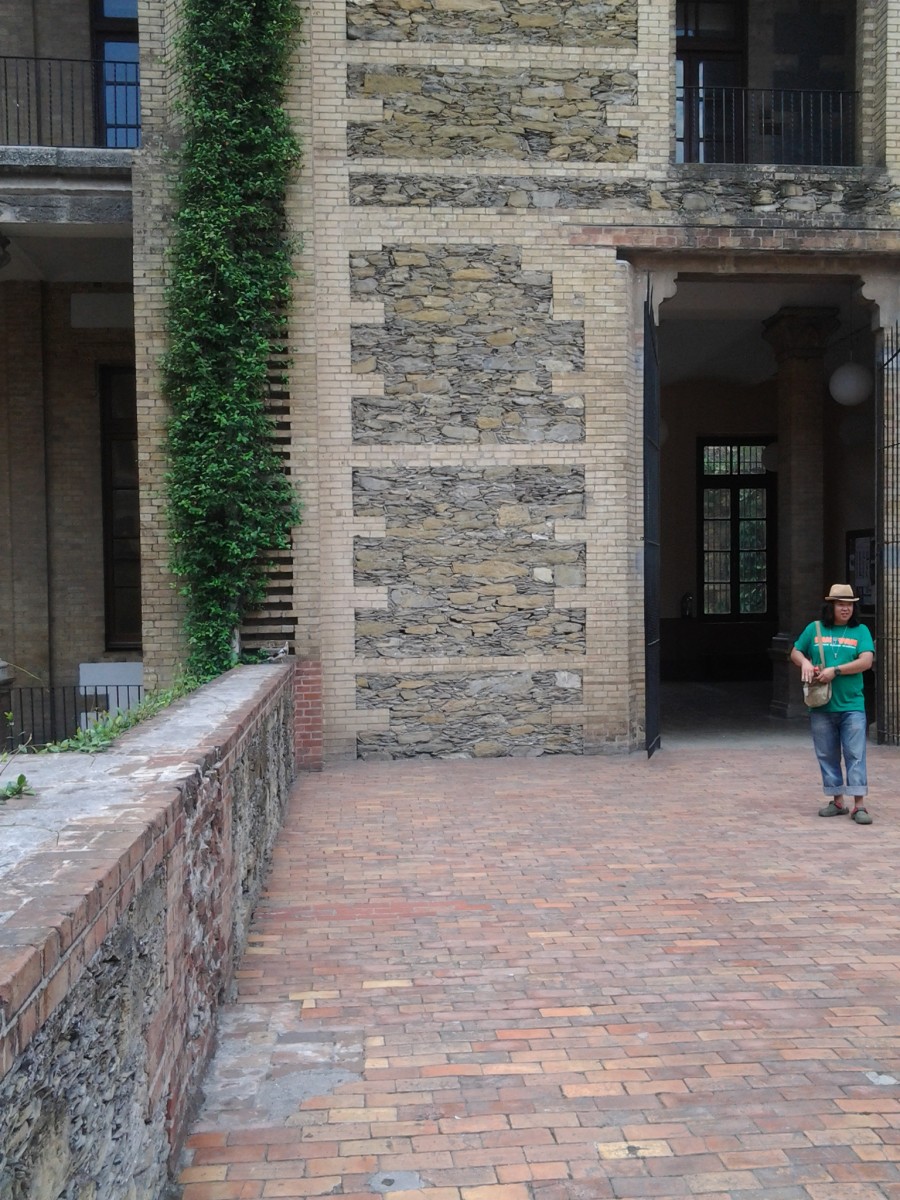 On these days our African Drumming Lessons are continuing as usual. We are all now more comfortable with the city, its people and the delectable tacos. I know a couple of words in Spanish and am very inspired to learn a new language!
We drum for 4 hours every day in our Drum Lessons and have enough material to chew into for the entire day to make sure that we've really internalized the rhythms and the feeling. Our individual improvisation sessions are a Godsend considering I have never had the chance to do this back home in India.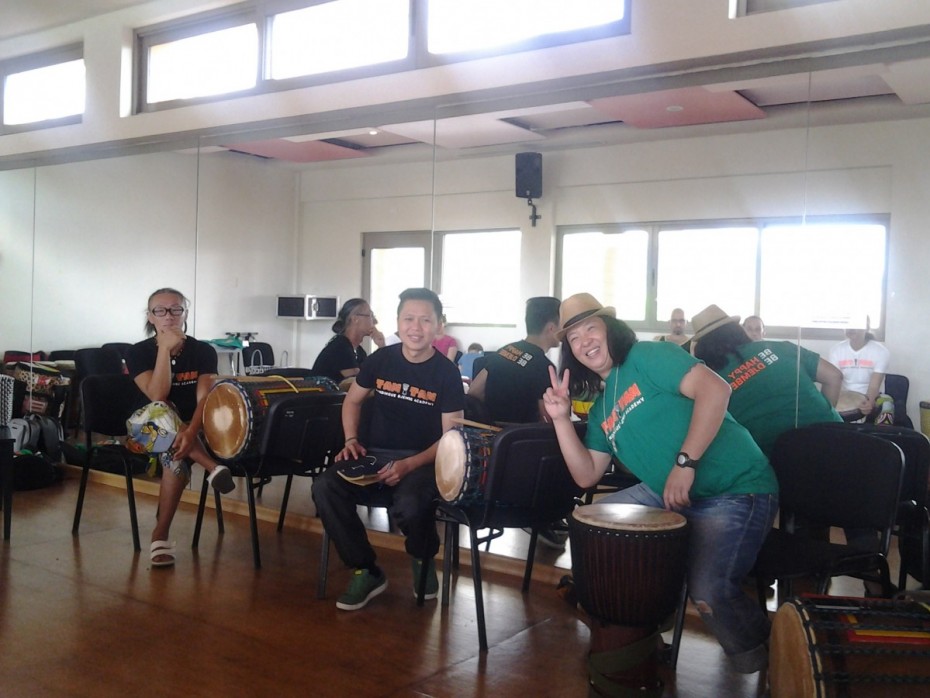 We also got a chance to go check out the dance classes organized by DrumArt (http://www.drumart.com.mx) started by Daniella and David (sister and brother who are doing a lot for African drumming in Monterrey. I understand everything they have been through with the djembe in Monterrey since Taal Inc. is a similar organization in India; conducting djembe classes for kids, adults, and literally starting from nothing.
Drum Art has weekly West African dance classes conducted by teachers Myma and Kero who have worked tirelessly and courageously, travelled to various places to learn African dance and introduce it one step at a time in Monterrey.
Having a strong dance culture helps the drumming scene which in turn again influences the dance level and ends up in a well developed djembe drum and dance community like there are in USA and Europe today.
Watch out India, West-African dance is going to get you moving soon!
Watching Jeremy and Pierre drum for the dance class was an absolute because of the high energy that they drove into the class. The class went on for a couple of hours with solos and moves and ended with Cervesa at Daniella's place.
We are truly blessed to be here, each and everyone of us… And even more lucky to be in the lovely hands of team Monterrey – Daniella, Gustavo, David, Kero, Maria Elena –hats off to you!
#TTMDA #TAALINC #BEHAPPYBEDJEMBE #COMEDRUMBEONE

Varun is the founder and director of Taal Inc.
The visionary behind the motto
Come. Drum. Be One.
To read more about him Click Here